The Excellent Consulting and Outsourcing Company
Our Secret To Successful Servicing

Ownership
We hold ourselves in control of the growth and success of our customers.

Innovation
We challenge ourselves to go beyond the expected.

Growth & Opportunity
We design ecosystems to make our employees and customers grow & thrive.
Welcome To
CapStonePlanet (P) Limited
Our success is not in your service fees, our success is in your success. The day you will succeed is the day we will succeed and this is the principle of CapStonePlanet.
CapStonePlanet (P) Limited, a leading provider of Underwriter, Business Process (BPO) & Knowledge Process Outsourcing (KPO) services, provides a cost-effective approach for organizations to boost the operations of a corporation. Outsourcing permits organizations to scale resources up and down as required with no obligation to pay salaries or other benefits. Additionally, it alleviates the burden of hiring, training, and maintaining employees. We are the Best Outsourcing Agency in India.
Our team goes on top of and behind by taking the time to totally perceive you and your business. We tend to function as consultants and are committed to advising you and supporting your business goals full-time and short-term. Working with CapStonePlanet is like having your own branch workplace in India, similar to Fortune 1000 companies that have a sledgehammer presence in India.
Our Expertise
CapStonePlanet: Your Trusted Outsourcing Partner in India
At CapStonePlanet, we pride ourselves on being a leading outsourcing company in India, offering a diverse range of services tailored to businesses of all sizes. With a decade of experience, we have established a solid reputation for delivering high-quality and cost-effective solutions. We are Quality IT Outsourcing Services provider in India. We offer highest quality services & provide a complete support system with fast project delivery so your company gets more benefits.
Reasons for Choosing CapStonePlanet
Elevate Your Business with CapStonePlanet's Expert Business Consultancy
CapStonePlanet is a premier business consultancy based in Udaipur, India. Our dedicated team of highly skilled professionals is committed to providing exceptional services that cater to your unique business needs. We offer Quality BPO Services in India . With a deep understanding of your requirements, we deliver tailored solutions to drive your success.
---

Certified Resources
We not solely aim to supply the most effective resources but rather a quality for a corporation.

Quick Respond Time
Neither Time wait for anyone, nor opportunity so we respond in a timely manner.

Cost Efficient
When it comes to cost, we provide an efficient rate that helps cost savings jump to 75% or more.

Zero Overheads
Say goodbye to profit guzzling expenses like infrastructure, taxes, medical facilities, office rent, etc.
How to Start with CapStonePlanet

02
Discuss with the Manager
03
Meet and Choose Your Team



Trusted by more than 54 Clients
Our Happy Clients Reviews
We are delighted with CapStonePlanet's performance!
We are delighted with CapStonePlanet's performance! Working with someone completely unfamiliar always causes some hesitation. Nevertheless, they have proven to be the right decision for our company. It has been a few months since we started working together, and there hasn't been a single complaint. Thanks CapStonePlanet for being true to your word.
R Underwood (Founder)
Vast Experience in Merchant Cash Advance
If you planning to start your merchant cash advance business or if you are at the startup stage then CapStonePlanet is highly recommended for your business. CapStonePlanet has extensive experience in helping startups and especially they have vast experience in merchant cash advance. CapStonePlanet has experienced employees for all processes.
Edwin Lopez (Head, Line of Credit)
Experienced with Multiple Tools, Overall Process and CRM
Harish and Kishan were very professional and nice during the whole process. They responded very quickly, I asked a lot of questions and always got a detailed and on-time response. I definitely recommend CapStonePlanet and its services. The team which is working with us is highly experienced in the small business financing industry. We didn't need to spend much time on training. They know the overall process, and CapStonePlanet's team is experienced with multiple tools and CRM, this is the biggest advantage.
Mitchell Kobel (Chief Executive Officer)
Capabilities of Showing Spectacular Metrics
CapStonePlanet is best in what they are doing, with capabilities of showing spectacular metrics that flip in growth in revenue and a glad client base. CapStonePlanet helped us realize the 75% reduction in rate whereas additionally reducing the price of support. they are doing a good job at owning the task appointed to them.
David Forman (Underwriter)
Excellent Accomplishment for Our Company
Thank you for all the great work. it's an excellent step for us and we are happy with the CapStonePlanet. I do know however troublesome a delivery will be and this is often an excellent accomplishment for our company, well done to you and your team!
Lorie Felling (Managing Partner & Final Underwriter)
Win Rates Have Nearly Doubled
In the time since we've let CapStonePlanet handle our all processes, our projected and realized revenues have been steadily rising. Deal sizes have gone up by 20% and win rates have nearly doubled. At the same time, customer churn is down by 50%, thanks to better-fitting prospects. Engaging CapStonePlanet inside all processes in the post-pandemic slump was one of the best decisions we've made.
Ronald Wells (Director of Funding)
Erases the Borders
CapStonePlanet has been instrumental in helping us achieve our sales targets during some of the most turbulent times that businesses have ever seen. The way they approach problem-solving is extremely skilled, and they are extremely endowed in what they are doing. Their work protocol is transparent through and through, which seemingly erases the borders between our organization and CapStonePlanet. Both our in-house team and CapStonePlanet worked in harmony to collectively achieve a common goal.
Vittoria Nill (Career Consultant)
Extended Sparks Family
The team at CapStonePlanet works as an extended Sparks family and always asks us how we can innovate your landscape and turn them into profit centers.
Ana Cruz (Senior Recruiter)
Proactively Implemented New Processes
CapStonePlanet has over-delivered on the key metrics, proactively implemented new processes, and set the standard for our company globally as service-to-sales customer interaction. CapStonePlanet has been a consummate professional partner to work with since day one; exhibiting patience when necessary, constantly working with a sense of urgency, and always delivering a superior customer experience.
Lazare Joseph (Founder)
Problem Solving
The operational importance and proactive communication and problem-solving don't seem to be even close to what I even have seen from anyone else, and I've worked with outsourced vendors for over twenty years.
Tim Webster (Managing Partner)
Very Best Standards of Integrity and Excellence
Over the last two years, we've come to depend upon CapStonePlanet as our strategic partner – literally an extension of our own team. they create the very best standards of integrity and excellence we tend to expect and have created a positive culture that matches our own.
Lee Benson (Senior Underwriter)
Highly Supported Team
CapStonePlanet Team had high caliber individuals support our implementation project and day-to-day operations. Experts in the Financial Services industry and arena to drive process improvements. I always feel highly supported by the team leads and I really appreciate their attentiveness and team quickly understood how our platform worked and now delivers great customer service all around.
Chris Young (Chief Operating Officer)
Hire an Employee with us & join 54 clients
that have grown their businesses with us
Industries We Serve
CapStonePlanet brings Business Process Outsourcing and Analytics expertise across a range of industries.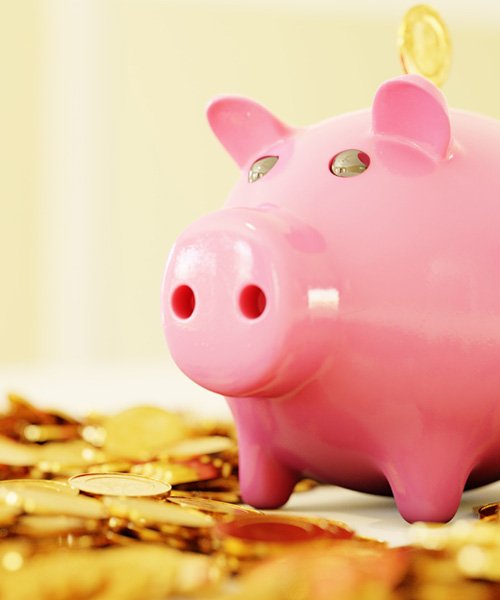 Banking & Financial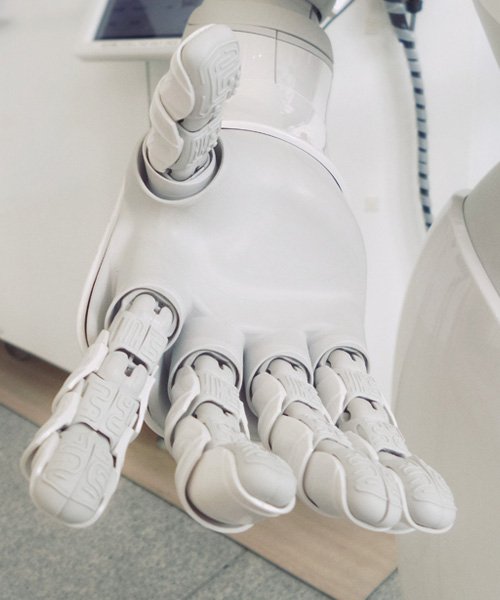 Technology
Education
Media & Entertainment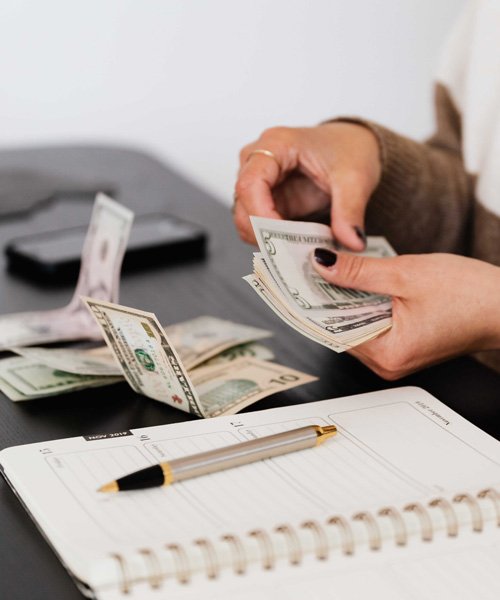 Merchant Cash Advance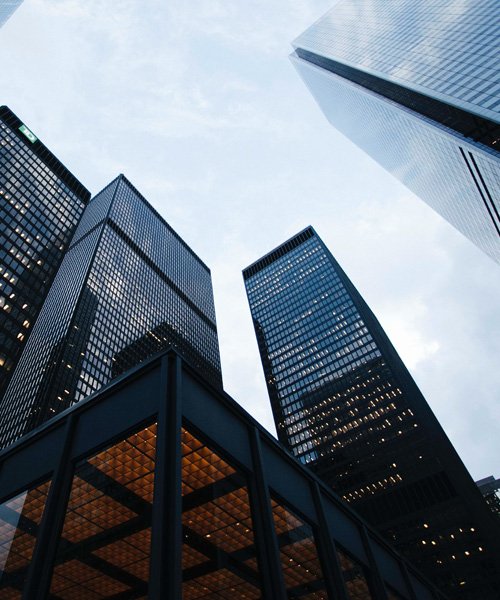 Real Estate
Have any questions? We'd love to hear from you.
For any inquiries please fill out the below form and submit it.